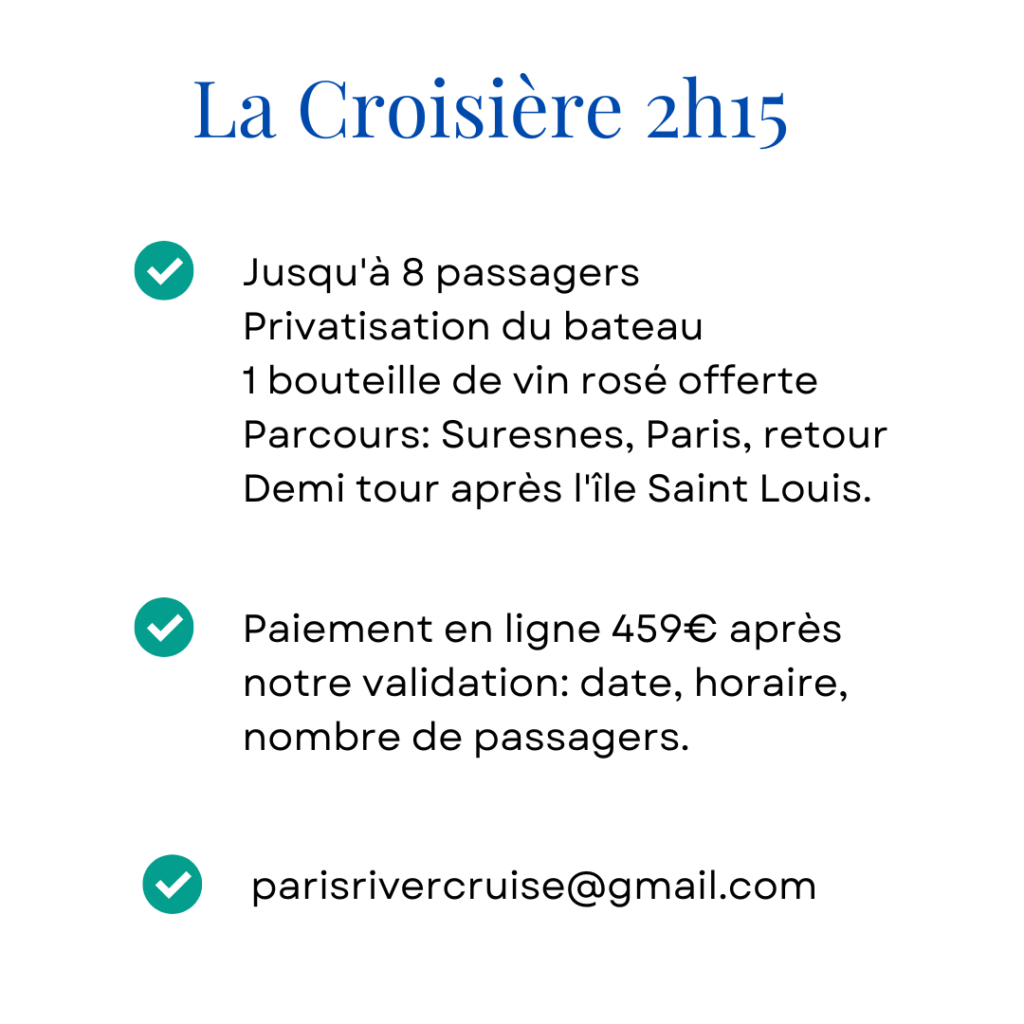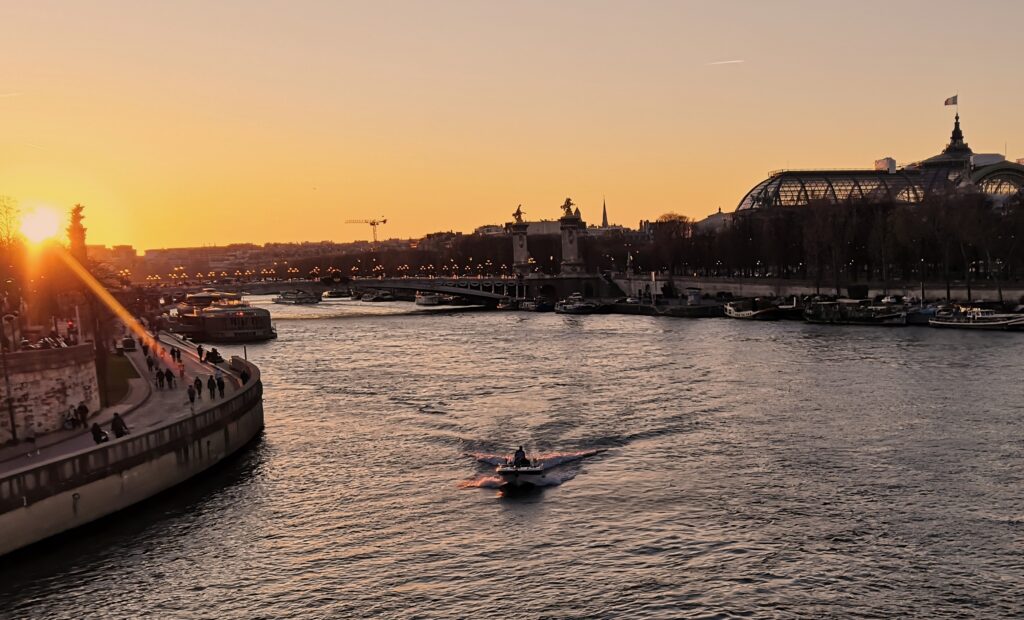 Montez à bord du Rosado, entièrement privatisé et installez vous confortablement.
Vous embarquerez proche de Paris, à Suresnes sur notre ponton privé.
Tout d'abord, vous découvrirez la Seine Musicale, un endroit entouré de nature et vous voguerez ensuite vers Paris. Le parcours continue vers la Statue de la Liberté, la tour Eiffel, le pont Alexandre III, les musées d'Orsay et du Louvre. Le bateau passera sous l'exceptionnel Pont Neuf et devant la cathédrale Notre-Dame. Vous contournerez l'île de la Cité et l'île Saint Louis. Demi tour après l'île Saint Louis.
Avec un maximum de 8 passagers. C'est le moyen idéal de naviguer sur la Seine en couple, en famille, entre amis, au cœur de Paris.
Votre capitaine Alexis vous fera découvrir les meilleurs spots pour des photos inoubliables. Sur le retour vous pourrez descendre à un ponton situé à 500 mètres de Paris ou revenir à notre ponton privé à Suresnes.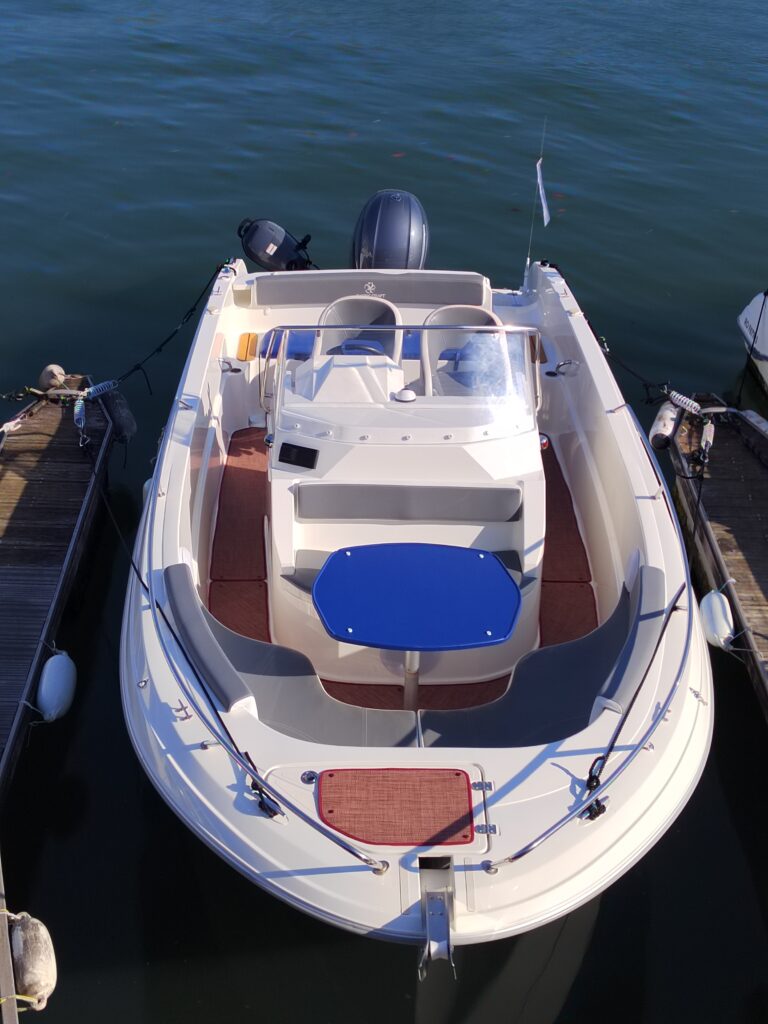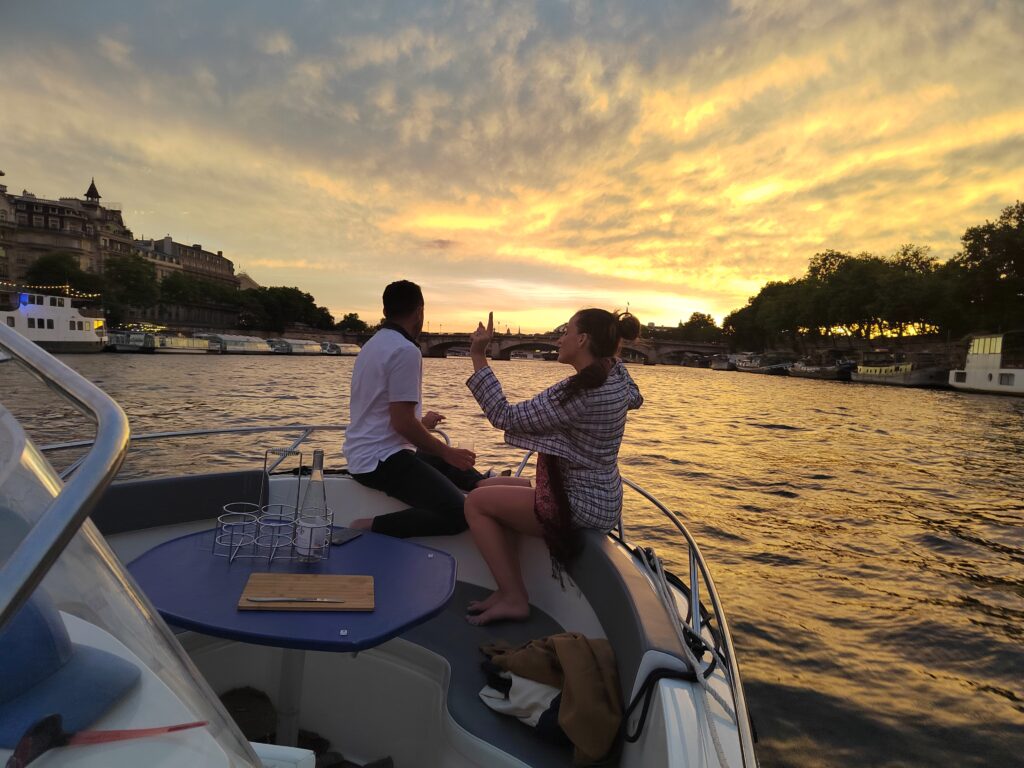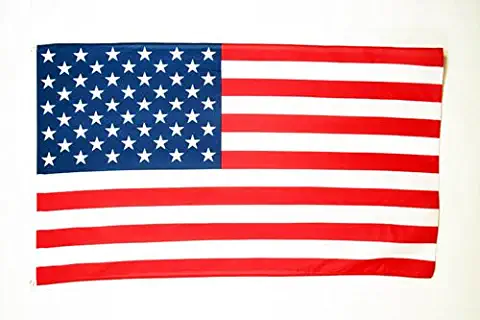 I'm Captain Alexis ! I feel in love with the river Seine. I living 50 years in Paris.
It has always been my dream to share the joy I get cruising these wonderful waters with others. Finally in 2019 I pursued that dream by becoming a captain and acquiring the yacht "Rosado".
I will share intriguing stories of Paris legends. I always thought that the most fulfilling part of becoming a captain would be piloting boats. It turned out the joy in what I do is meeting amazing people with so many stories, and sharing this beautiful place called Paris !
After boarding in private port in Suresnes. We will then reach the French Statue of Liberty and the île aux cygnes before the Eiffel tower appears in front of the boat.
We will enjoy the beauty of Paris monuments and Seine river bridges while continuing our way through Paris. We will turn around after having passed the Île de la cité and Île Saint Louis. Before the end of the cruise, we will go through the Seine high speed area that can be a lot of fun!
You can on the way back drop off, at 500 meters from Paris at Issy-les Moulineaux or come back Suresnes.
We will make sure you keep an unforgettable memory of your time on board.
This 2020 Pacific Craft 670 model boat with a maximum of 8 passengers is very comfortable. Bring your playlist ! the boat has a sound system. It is the ideal way to navigate the Seine as a couple, with family, with friends, in the heart of Paris. Your professional captain Alexis, will take you to the best spots for incredible photos.
I love what I do every day on river, and I Iike to share my passion for the boat.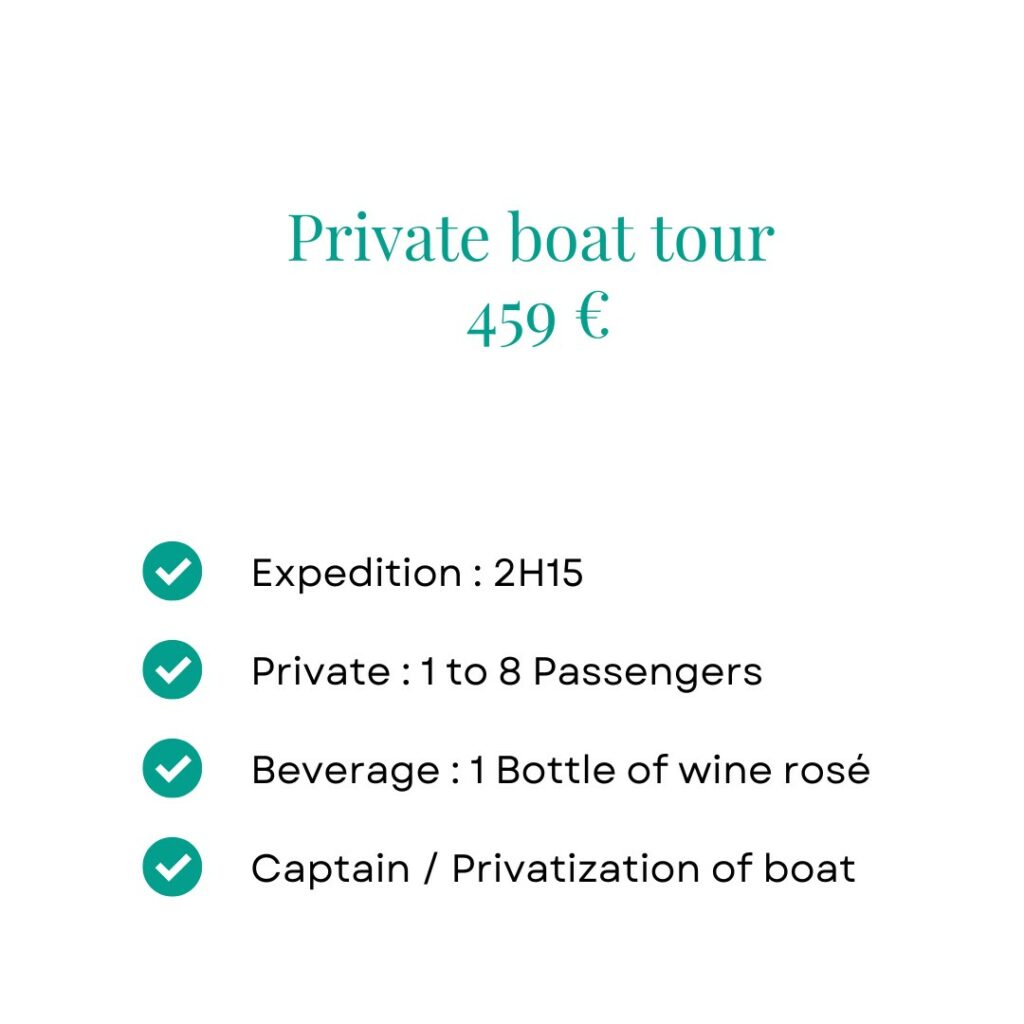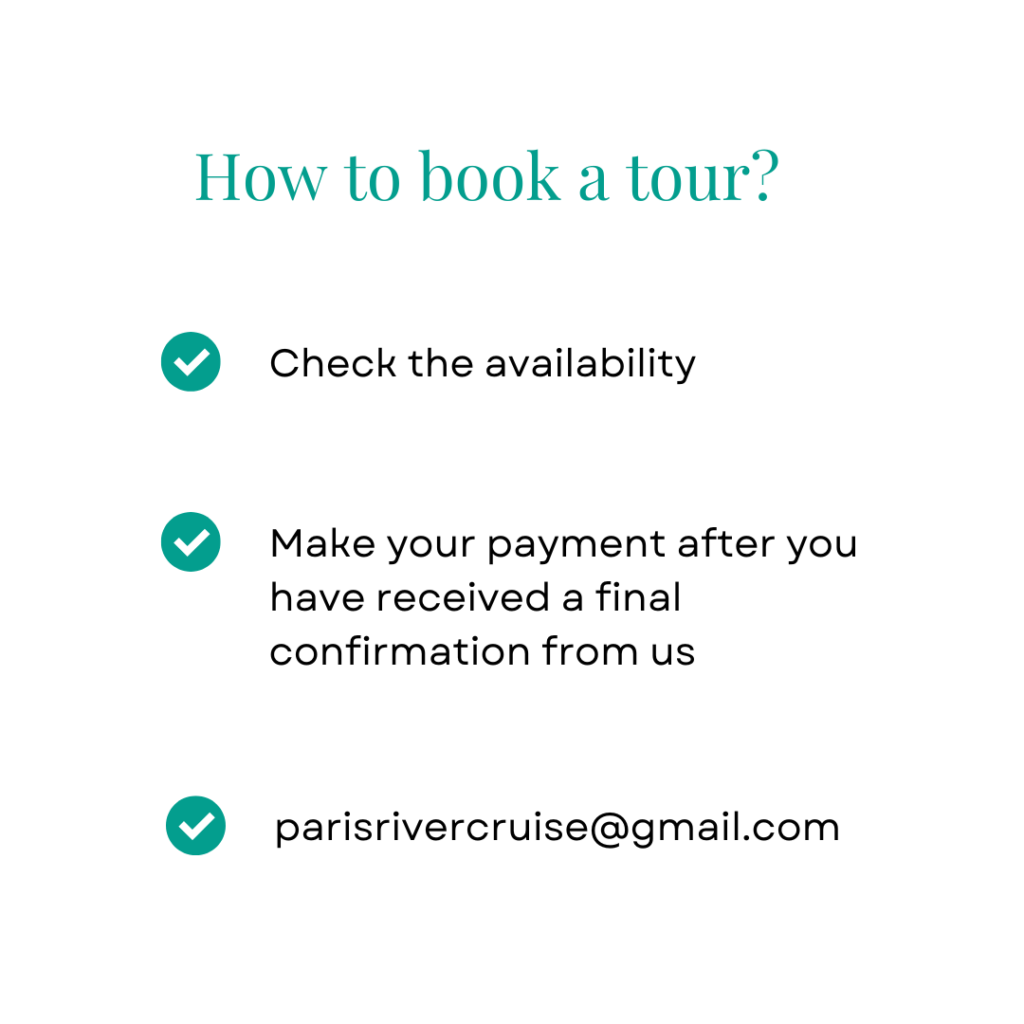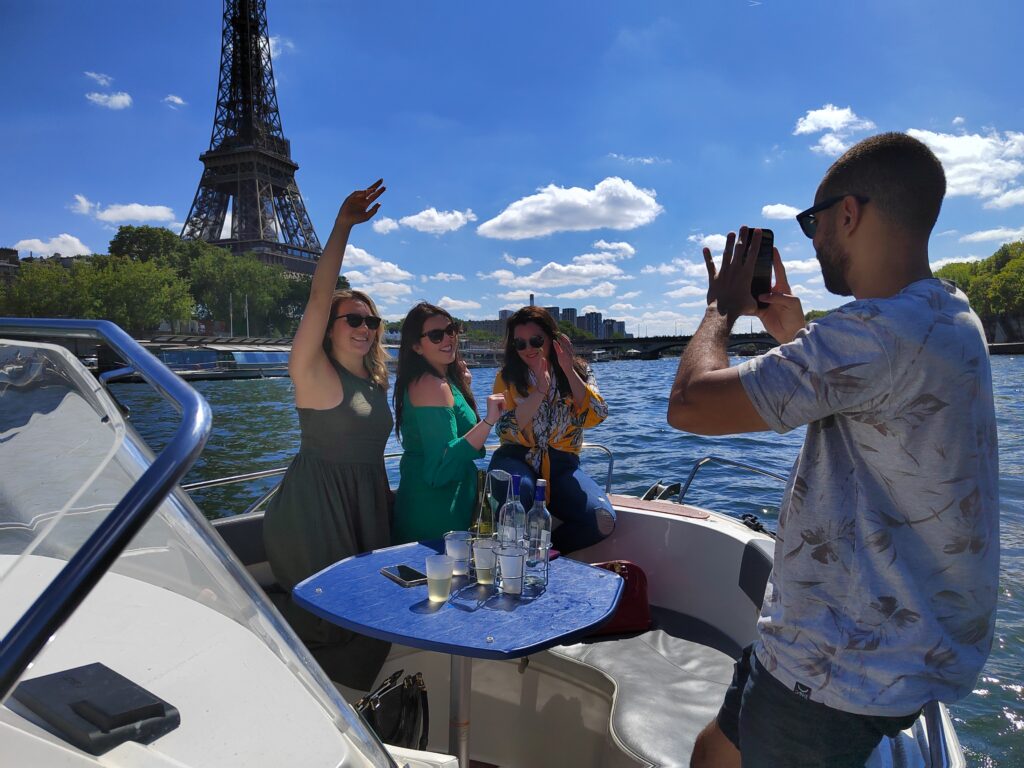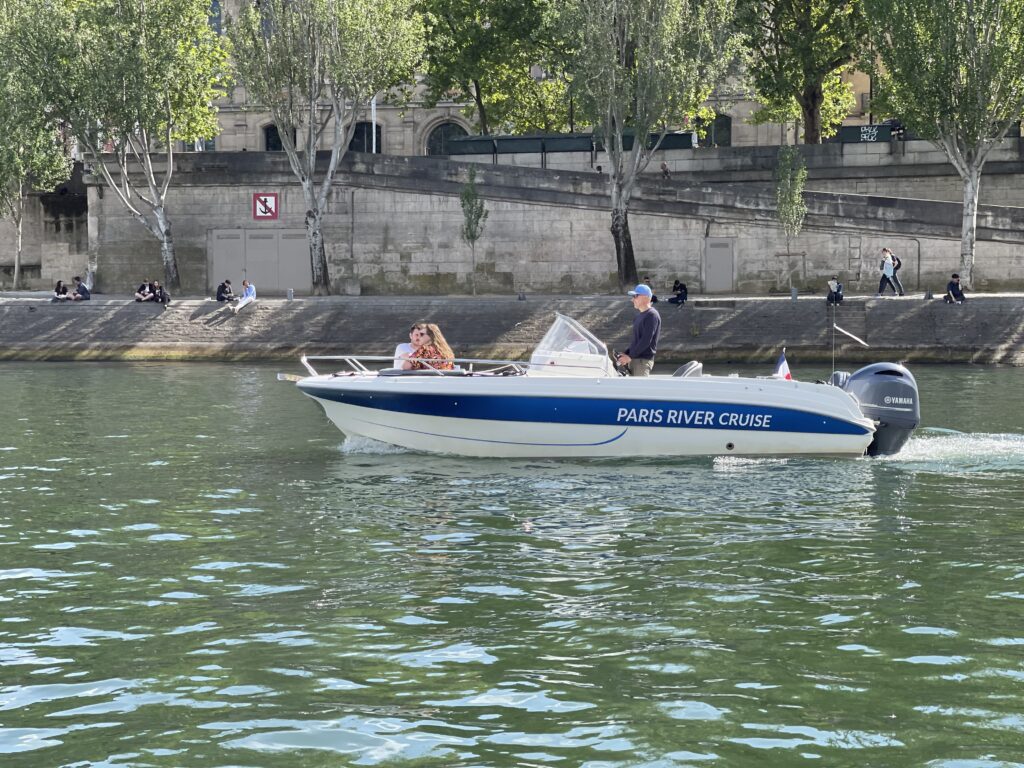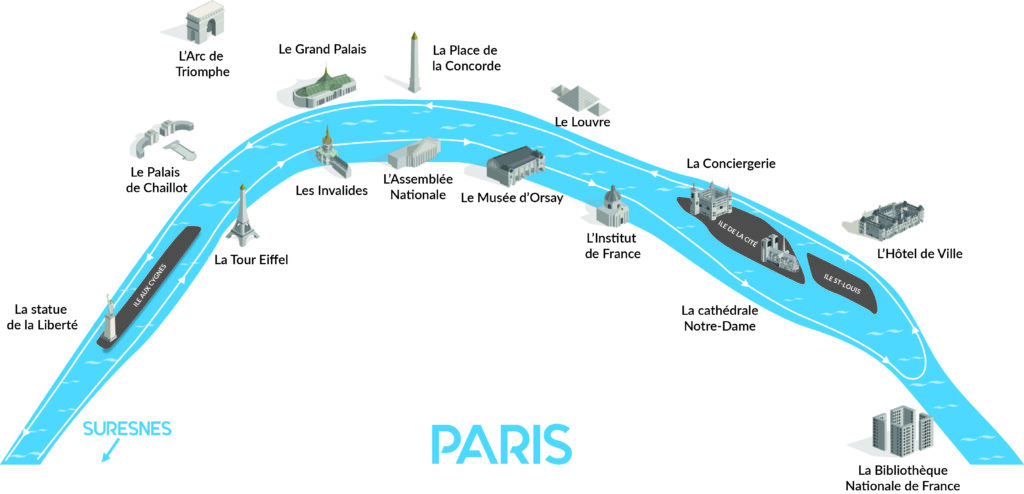 our LOCATION
Embarking : Restaurant Aqua 5 Quai Marcel Dassault 92150 Suresnes
Disembarking : Restaurant La Barge 92130 Issy Les Moulineaux
(500 meters from Paris) or return Suresnes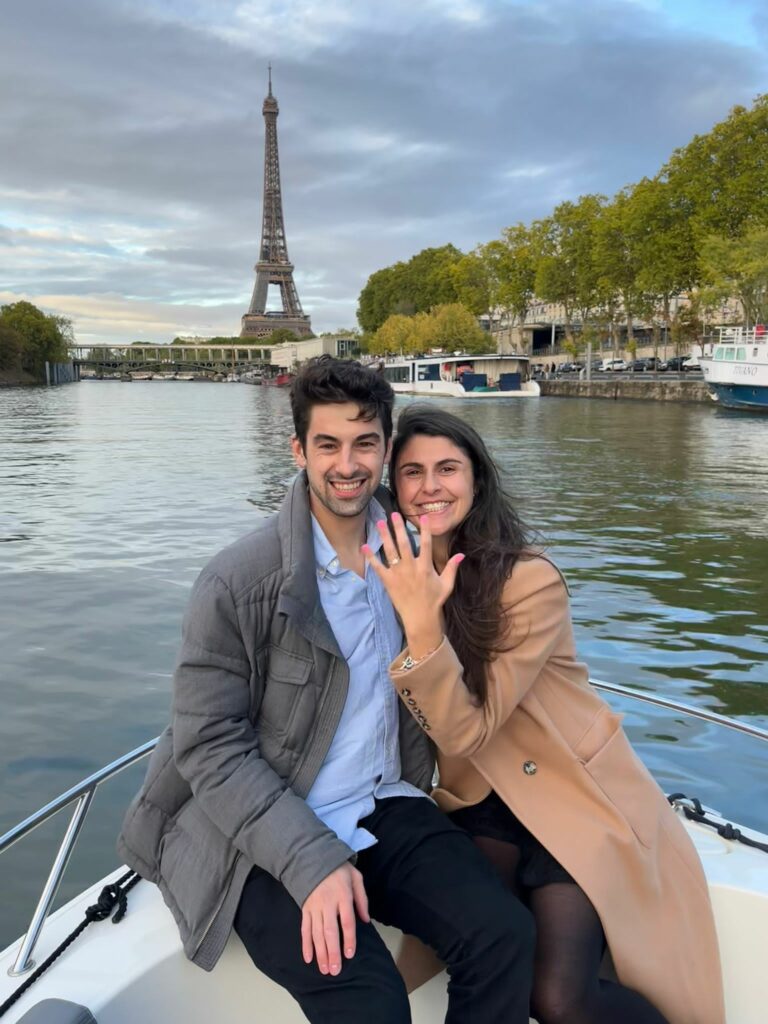 Mission capitaine sur votre bateau